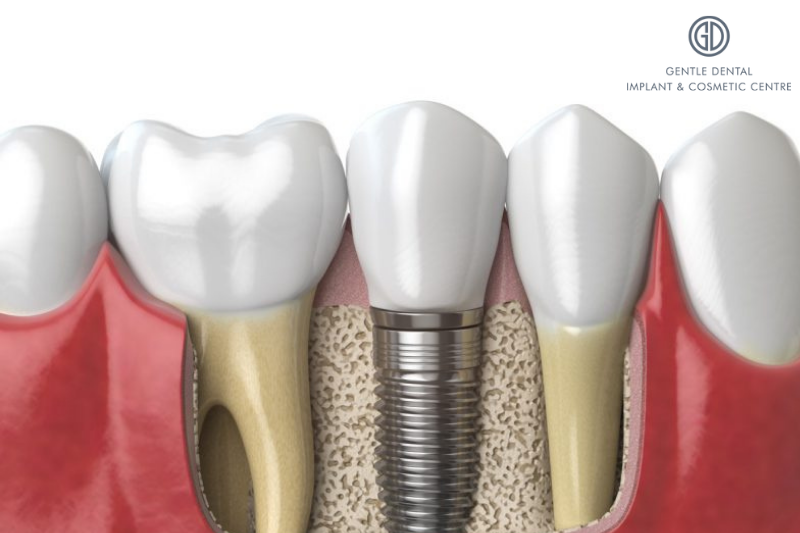 Dental implants are the best tooth replacement option. They look and feel natural, and can help prevent bone loss as well as restore chewing ability.
Implants are a surgical procedure that involves the placement of a titanium screw into your jawbone, and prosthetic teeth on top. This restoration restores full chewing function and a beautiful smile.
Implant-Based Bridges
If you are missing multiple teeth, your dentist may recommend dental implant-supported bridges. Unlike traditional fixed bridges, implants replace the root of the tooth (instead of only the crown).
These implant-supported dental bridges are surgically placed into the jawbone where the missing teeth are located. This allows the artificial teeth to sit within your jawbone and function like natural ones.
Dental implant-supported bridges are more secure than regular bridges because the roots of the replacement teeth are permanently embedded into the bone beneath your gums. This prevents resorption of the jawbone and keeps your bite stable for years to come, so you can chew and speak comfortably without worrying about your restorations falling out.
If you are considering replacing your missing teeth with an implant-supported bridge, we invite you to set up a consultation at Dental Implant Clinics All-on-4 of Jersey City. During this appointment, we will discuss all of your treatment options and find the best solution for you.
Single Tooth Implants
Dental implants are the most permanent tooth replacement option available, and are designed to look, feel and function like natural teeth. Unlike dentures, dental bridges or flippers, they are not removable and require regular professional cleanings to maintain them.
They are also the least likely to be covered by insurance. However, some plans do cover dental implant costs at certain levels, so it's important to see what your coverage is before treatment.
During surgery, your dentist inserts the metal implant into your jawbone. It will soon fuse to the bone, which forms a strong bond called osseointegration.
After a healing period, your dentist will place an abutment on top of the implant. Then, a custom-designed crown will be fabricated, based on your impressions and measurements of your mouth.
Single tooth implants are the best choice for patients with one or more missing teeth. They are aesthetically pleasing, are very easy to care for and can last for years.
Multiple Tooth Implants
Multiple tooth implants are ideal for patients missing more than a single tooth or teeth on the upper or lower arch. They are a strong, stable, and natural-looking way to replace missing teeth that restore your smile, chewing power, and confidence.
Dental implant clinics use a combination of advanced techniques and height grade titanium fixtures to place implants in the jaw. These implants are inserted through small incisions or raised tissue flaps that expose the underlying bone.
The surgical procedure is typically carried out by Dr. Navid Rahmani, a leading New York implant dentist with extensive experience in placing multiple tooth implants. He uses only the highest quality medical-grade titanium implants made by Straumann, the largest and most advanced dental implant manufacturer in the world.
Dentures
Dentures are a tooth replacement option that covers all or part of your teeth. They can be fabricated from a variety of materials, depending on your budget and dental needs.
Full dentures replace your entire arch, while partial dentures are used to fill a gap between two or more teeth. These prosthetics may be made from various grades of acrylic or porcelain, resulting in a more natural look and feel.
Implant-retained dentures are another treatment option for patients with missing teeth. They are designed to attach to implants placed in the jaw before being fabricated, providing additional stability and comfort that can't be achieved with traditional dentures.
Implant-retained dentures can be an affordable solution for patients with a limited budget and are an excellent alternative to removable dentures. They also offer many benefits, including better bone support, a secure fit and increased functionality.