How to
Discord Images Not Loading Issue (How to Fix)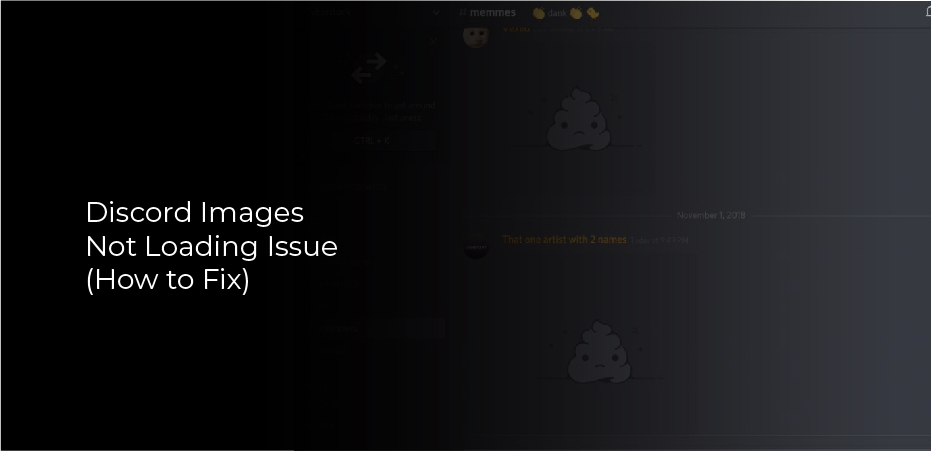 Discord has become a necessity for gamers online. The Discord messaging app enables users to send and receive audio, video, and images. It functions well most of the time. Players find it very frustrating to encounter errors such as Discord Images Not Loading.
However, it may sometimes cause errors like Discord not working, Discord not detecting mics, and discord images not loading, which were discussed earlier.
Furthermore, Discord serves as a group-finding tool for a number of games. As a result, you can find other players who share your interests, even if you don't have a friend who plays the same game.There are also players in the game who strive to achieve the same goal as you. We can understand how frustrating it is to have discord images not load when we keep this in mind.
How Do I Fix Discord Images Not Loading?
Discord allows players to exchange images. You will need to open Discord images on a regular basis.A number of users have reported that images on their Discord server simply fail to load. The problem has irked many users because they are unsure what to do.
Here's how to test and patch discord images not loading by going through a few troubleshooting measures. We recommend that you read on if you're experiencing the same problem!
Solution 1: Check Your Internet Connection
A slow Internet connection would make downloading and loading discord pictures difficult. Therefore, if you get the discord images not loading error or discord pictures not loading error, you should check your Internet connection.
Before anything else, make sure the network is up and running. You may want to run a speed test on the Internet. By doing so, you will be able to determine whether your Internet speed is adequate.
In addition to the Internet speed, you can also check your bandwidth. Since some ISPs enjoy throttling bandwidth usage at certain times or when certain services are used, this is usually the case. In this case, you must contact your internet service provider to determine if you are experiencing such a problem.
Solution 2: Check the Status of The Discord Server
You can check the status of a Discord server easily. When Discord does not display images or discord images do not load, you can also check the server's status. A down Discord server will result in this error. In case it works well, you can try other options immediately to fix the problem.
Solution 3: Contact Discord's Customer Support Department
As a last resort, you can contact Discord's customer service department. It's important to note that you can make a list of everything you've done so far to resolve the issue.
A continuing issue with Discord is another possibility. It doesn't matter what the situation is; discord's support staff can help. They will likely assist you in resolving your problem or, at the very least, inform you if Discord is experiencing any issues.
Solution 4: Change Discord's Settings
An incorrect Discord setting can also result in the discord images not loading error. In order to resolve the issue of Discord pictures not loading, you can try changing your Discord settings.
The first step is to click the gear icon on the bottom left corner of the screen to access your Discord settings.
Press the Privacy & Safety tab in the left pane of the next window.
Select "don't search" from the drop-down list. After that, Discord will not disqualify any photos and will upload or load them directly from the chat and the loading icon in Discord.