Guide
Error Code 2002g Battlefield 2042 (All You Need to Know)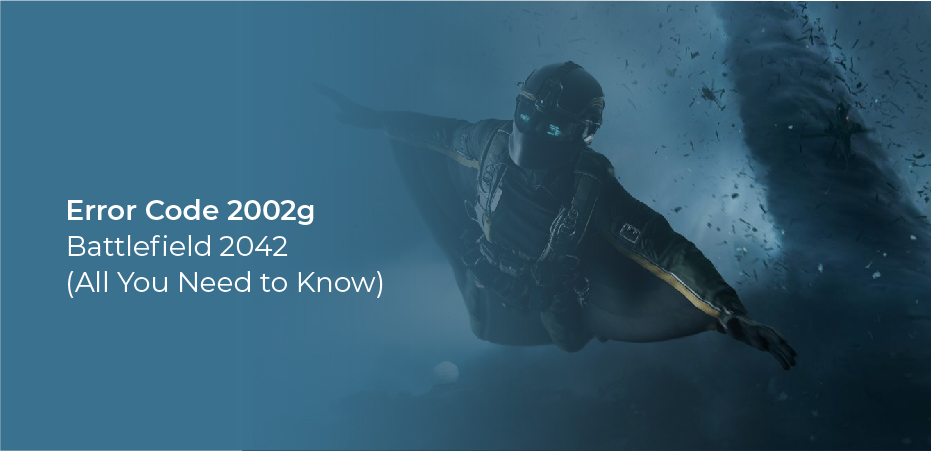 There has been an issue with connecting to servers since Battlefield 2042 was released. It turns out that players are encountering the error code 2002G when connecting to the Battlefield 2042 servers. This indicates that the data could not be loaded properly. Usually, this issue occurs when the Windows Firewall is blocking your connection to the servers, but in some cases, it can also result from an option in the game. Even so, this article will show you how to fix the problem, so follow along.
It turns out that Battlefield 2042 has officially been released on November 19th. Some players, however, had already experienced it thanks to pre-orders and early access. After the launch of a new game, it is not uncommon for it to have a few issues as thousands of players try to participate, which is not something you can replicate in the usual bug testing phases. When you are unable to connect to the servers, it is primarily due to your connection being blocked. Additionally, an in-game feature called Crossplay is also causing the problem. Let's get started and find out how to fix Battlefield 2042 2002G error as soon as possible.
Launch Battlefield 2042 via Origins
You can download Battlefield 2042 on a variety of platforms, including Steam. Origins must be installed on your computer, however, in order to play the game. Origins are automatically launched in the background when Battlefield 2042 is launched on your PC to ensure proper gameplay. According to a user experiencing the same problem, the game should be launched directly from Origins rather than using another client like Steam. After you have done that, see if that solves the problem. If the issue persists, move on to the next method.
Restart your Router
As we have already mentioned, this error message appears when your PC is unable to establish a connection with the Battlefield servers. You might want to try restarting your router to start and see if that helps. If you restart your router, it will establish a new connection with your ISP servers, helping you resolve network connectivity issues. Additionally, if you don't have a static IP, you will be assigned one, which can help as well.
You can restart your router by pressing the power button on its backside. Additionally, there is a reset button, but that is something you should avoid since doing so will delete all of your network configurations, and you will have to start over. After you have restarted your router, make sure you close Battlefield and all other clients you are using, such as Steam and Origin. Check if the issue has been resolved by opening up the game again.
Disable Crossplay
It appears that in some cases, the problem is caused by Crossplay being enabled in your game settings. If you do not already use it, you can play Crossplay with friends, no matter what platform they are using. Using Crossplay, you can play with friends that are on consoles and you who are on PCs. Although this is an excellent feature for playing with friends, it seems to be causing the problem at the moment. So, if this is your situation, you will have to turn off Crossplay and then see if the problem persists. You can do this by following the instructions below:
In the first place, make sure you're not at a party. Leave the party if you are.
Once that's done, go to the Options screen.
You can then disable Cross-Play by setting it OFF under Other options on the General tab.
Try playing the game again once you've done that to see if the error message still appears.