Internet
The Famous Duos – Friendship TV Duos of All Time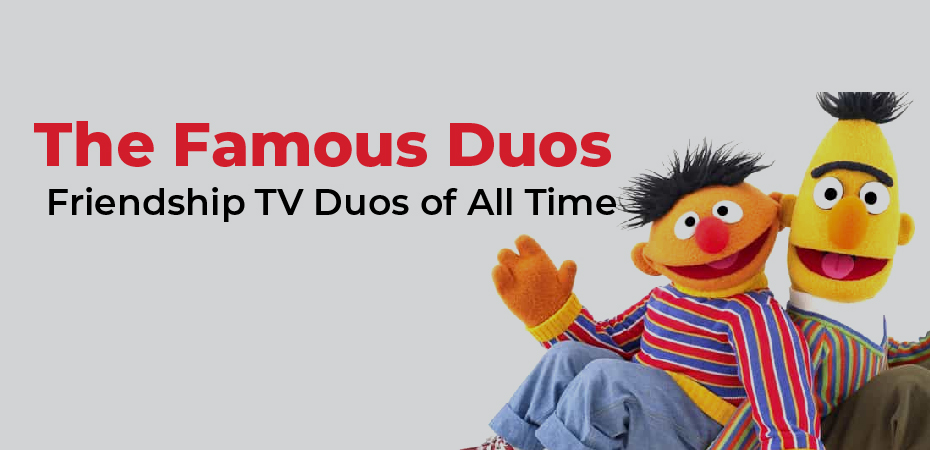 In the world of TV, friendship provides so much of the emotional core that a number of shows have included it in the title: Think Starsky and Hutch, Scarecrow and Mrs. King, Will & Grace, Cagney & Lacey. The following list does not include any of those pairings, but we do have both a staple in television history and some new characters that are already exceeding expectations. Take a look at the following list and find out if your relationship is similar to any of them.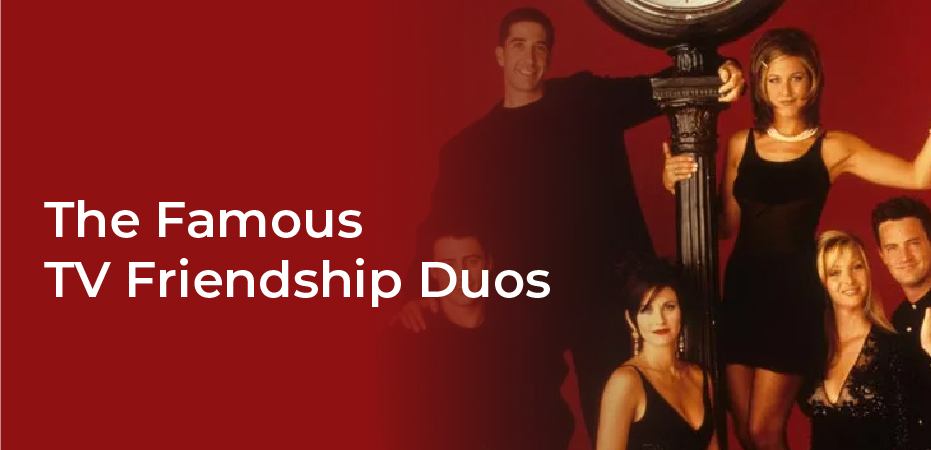 The Famous TV Friendship Duos
Here are the famous TV duos that is famous for their friendship in the universe.
Ren & Stimpy – (Billy West)
The Ren and Stimpy Show, Nickelodeon, 1991-1996. Is it really possible for a violently psychotic Chihuahua and a dumb, fat cat to make such a great team? Children laughed at jokes they didn't understand and adults sometimes wished their children weren't watching. Ren and Stimpy are tame by today's toilet humor standards, but in a weird way, they brought families closer together.
Avon Barksdale & Stringer Bell – (Wood Harris & Idris Elba)
A series on HBO from 2002 to 2008. Drug dealers and their second-in-command don't make for good role models, but they do make for good television. The friendship between Avon Barksdale and Russell "Stringer" Bell lasted almost to the end.
The Spartan Cheerleaders – (Will Ferrell & Cheri O'Teri)
Saturday Night Live, NBC, 1995-1999. When Arianna and Craig first appeared on television in 1995, they stole our hearts with their awkward, self-absorbed cheerleading routines. Even though their "perfect cheer" to top off their routines never went as smoothly or well-received as they had hoped, but they only cared if they pleased each other.
Zack Morris & Screech Powers
Saved By the Bell, NBC, 1989-1993. There are very few instances in which the cool kid and nerd combo occur in reality, but for them, it just seemed so natural. While it appears that Screech was just tagging along, doing Zack's homework, and being roped in to Zack's schemes, the two of them were equal on more than one level.
Beavis and Butt-head – (Mike Judge)
Beavis and Butt-head, MTV, 1993-1997, 2011-present. It was these guys who were part of a revolution that accepted rock-loving teens who were socially awkward. Despite being best friends, they still riffed on one another more than most enemies would. This was not necessarily a love/hate relationship, but there was certainly some hate thrown into the mix.
Kevin Arnold & Paul Pfeiffer – (Fred Savage & Josh Saviano)
The Wonder Years, ABC, 1988-1993. There is no doubt that these two popularity-crazed teens will not be forgotten by the millions of young people who adore them. Even as we watched Kevin and Paul grow up, we were unable to separate them, not even Winnie Cooper could do so.
Laverne De Fazio & Shirley Feeney
Laverne & Shirley, CBS, 1976-1983. It was nothing more than a couple of gals trying to make it in the 1960s. I once lived in a basement apartment with a cynical tomboy and a perky, perfect lady together in harmony. They did whatever it took to make their dreams come true – bottled beer played hopscotch, and made their dreams come true no matter what it took.
Michael Scott & Dwight Shrute
The Office, NBC, 2005-2011. It would make them one of the greatest pairs of best friends in history if Michael didn't hate Dwight so much. The unfortunate thing is that Michael was spending so much time trying to befriend Jim and Ryan that Dwight's desperate attempts to become more than an assistant to the manager of the Scranton branch went unnoticed.