Business
hire someone to clean your house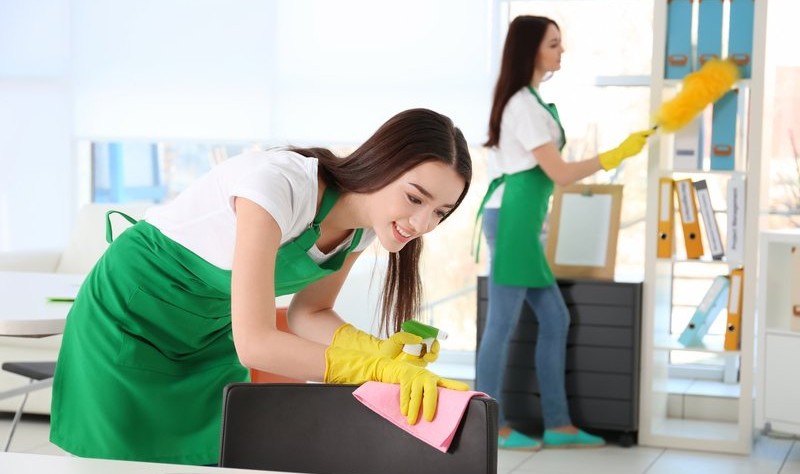 People who have chosen to hire someone to help them out may be looking for tips on hiring a maids service for house cleaning.
There are many things that should be checked out when hiring any type of service like this where people come into the home. It is important to know that the house will be taken care of without a lot of hassles. There are things that every homeowner should do anytime that they are hiring a maid.
Background checks are very important. They can tell the past of the person that will be working inside of the home. Not everyone can pass through these background checks with flying colors, and it is important to know who does not.
It is important to make sure that the company is bonded. This will ensure that the customers are covered if something gets stolen. They can be compensated for items that were stolen.
When maids are cleaning, they may have to stand up on a small ladder to get to the top of a shelf to dust it or to reach cleaning supplies. If they fall and get hurt, the homeowner will be responsible unless the company has insurance to cover these types of accidents. It is important to know whether or not the employees are covered as well as the home when they are there.
Not only will this insurance cover any injuries when an employee gets hurt, but it is important that it also covers any damages that are caused by the cleaning company. It is very important that the proper amount of coverage is held by the company.
Some of the equipment that is used can be very expensive items. Some maid services will use their own equipment. The homeowner may have to provide some or all of the equipment also. It is important to know what the customers are providing and what the maid service is providing.
The type of cleaning products need to be addressed as well. Some people have children and pets that could be harmed by using harsh or toxic products. Many people want to have green products used, but it will be very important to make sure that these are going to kill the germs on surfaces too.
It is important to know how they follow the quality assurance procedures. Some people want to know what steps they take to ensure that everything is done correctly and exactly how the customer wanted it done. It is important to make sure that these checks are in place at all times.
Companies will also give their customers a reference sheet if they ask for one too. This is very important. It will be important to make sure that other customers are happy with the work that was provided as well with modern maids of phoenix
Some companies will use customer surveys to get their information from customers. Not everyone is happy with the services that are provided so they should be able to confidentially let the company know about it. This is a very popular way to do this.
One of the things that a lot of people do not think about asking the cleaning company is how they screen their applicants when they are hiring them. There are a lot of places who will tell their customers that they have a very strict screening process but not many customers will check out this. It can help the homeowner have peace of mind knowing that.