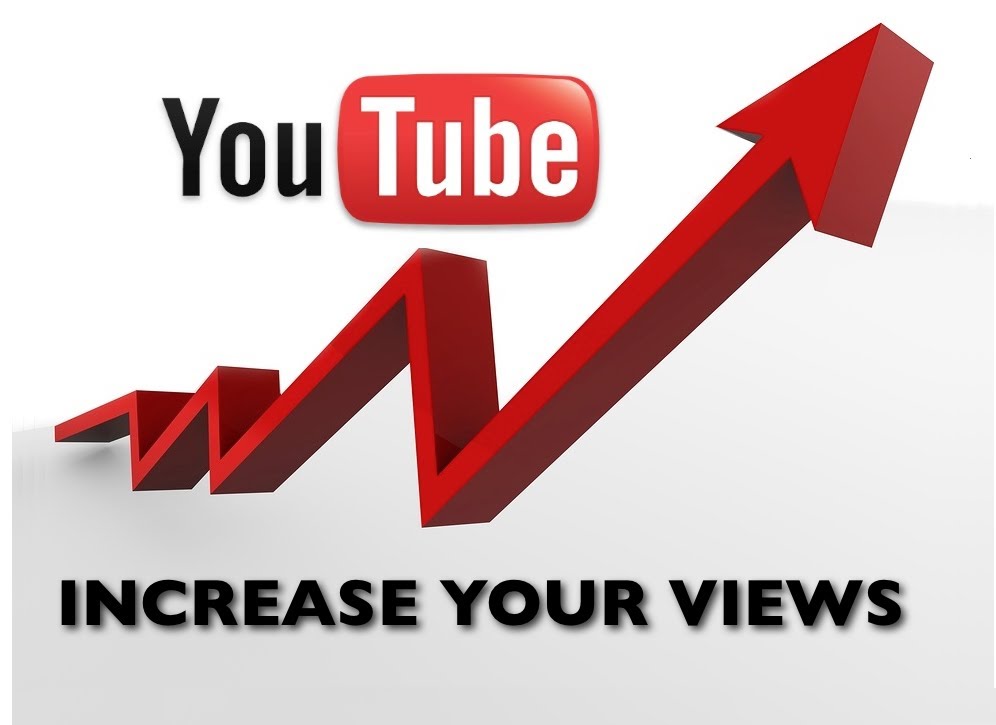 Every content marketer's task list should include getting more views on YouTube. The world is increasingly dominated by video.
I'd like to address the elephant in the room: YouTube views do not keep the lights on. You're not the only one who's reluctant to allocate time and resources to a channel that doesn't drive direct ROI. Marketers who are under pressure to meet short-term Boost views targets often neglect YouTube in favor of paid search and paid social.
I completely understand their plight. You won't be able to consistently meet your goals over the long run without a healthy volume of top-of-funnel prospects. In order to build affinity for your brand, you need to create content that builds awareness of your brand.
Boost your YouTube Views from organic search results
YouTube's algorithms also display the most relevant and best videos based on user preferences. If a blind person had to decide which content is best, they would need to categorize it. Does that sound complicated?
Thanks to a wide range of factors in its algorithm, YouTube is able to decide which videos are the best and rank them at the top of its search results.
Make Your Descriptive & Keyword Rich Titles
Your keyword research will come in handy here. In addition to providing keywords for the algorithm to sort for relevancy purposes, a descriptive and interesting title will attract users and give them an idea of what is in the video. Using a keyword planner or other keyword research tool is a good way to conduct keyword research.
Click the YouTube search in the far right of the keyword planner to see keyword popularity on YouTube. You can gain organic views by optimizing your video content for the right keywords. This tells users and search engines what your video is about.
Provide Quality & Keyword-Rich Descriptions
You can describe your video better in the video description so that search engines and users can figure out exactly what the video is about. As users will know what to expect in your video, you'll be able to increase the click-through rate and views.
You should stand out and remain generic to capture interest while still ranking for short-tail keywords. As you would with a normal SEO meta description, optimize your YouTube descriptions for the YouTube search engine.
YouTube video tags help distinguish what your video is about and help the algorithm understand what users will see when they watch your video. Together, these elements, along with your description and title, should convey the essence of your video. Remember short-tail keywords.
Thumbnail Image Optimization
Your thumbnail image, like your hero-image, can work wonders when it comes to increasing views on YouTube, whether it's on the organic results page, the suggested videos section, or appearing on social media. In your video, include high-quality images with readable and engaging fonts, as well as close-ups of faces.
Create Transcripts of Your Videos
The effectiveness of captions or transcripts of your videos has been heavily debated as to whether or not they can increase your YouTube rank. Closed captions, on the other hand, can increase YouTube views as they cater to international audiences as well as people with disabilities.
Your viewership traffic can be greatly increased by ranking well for YouTube's organic results. Although it may provide a quick boost in views, buying YouTube views isn't a long-term solution as YouTube's algorithms regard behavioral analytics as more relevant ranking factors.
Take advantage of viral trends
By using existing viral trends as a platform to create video content. There is already a built-in market desire to view content in the context of a viral phenomenon, so you should take advantage of it.
YouTube videos that were created in response to the United Airlines PR disaster are a good example.