Internet
The Favourite Iconic Duos–In Movie History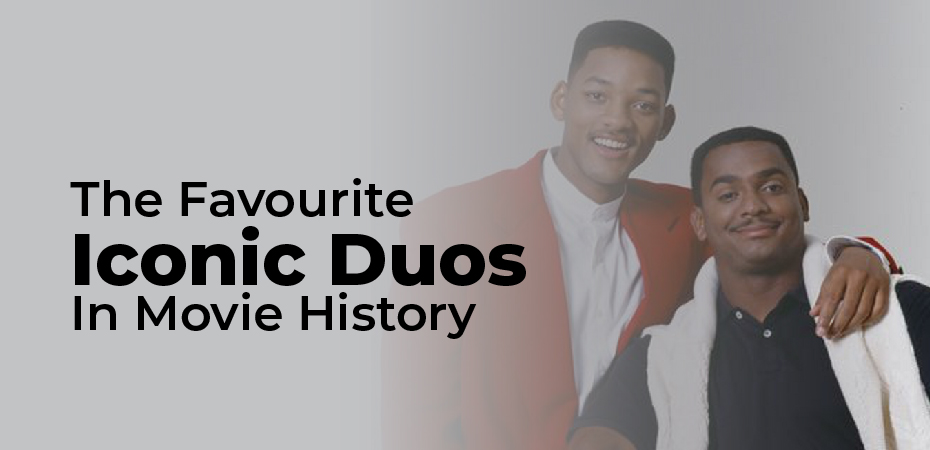 Cinema has presented fans with a wide range of leading performances that were heightened by the addition of a trusted companion. It doesn't matter whether the two lead characters in a film are part of a buddy cop team like in Bad Boys, a romantic comedy like When Harry Met Sally, or a budding bromance like in Step Brothers, the central relationship between them leads to cinematic gold. We have an endless supply of classic movie scenes thanks to some of the most iconic movie duos of all time.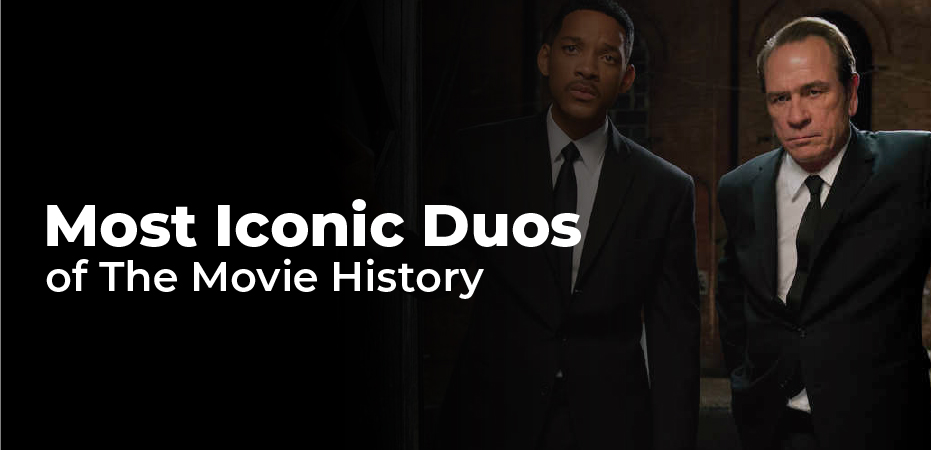 Most Iconic Duos of The Movie History
Here are the most iconic duos of the Hollywood movie history.
Cheech & Chong
It was through their stand-up routines and stage skits that Cheech & Chong gained a following in the 1970s. Throughout the 1970s, the duo released several albums and won the Grammy for Best Comedy Album for 1974's Los Cochinos. The central theme of Cheech & Chong's act was their love for cannabis, inspired by the hippie movement of the 1970s.
They adopted many of their stand-up routines for the big screen, including the famous "Dave, 's not here" bit featured in their first film, Up In Smoke (1978). There was some amazing chemistry between the two, and they played their roles so well it made you wonder how much they were actually acting. Several low-budget cult classics starring Cheech & Chong have survived to this day.
Tyler Durden & The Narrator – Fight Club
One of the most intriguing pairs on this list can be found in the 1999 film Fight Club, based on the 1996 book of the same name by Chuck Palahniuk. As the central antagonist and protagonist of the film, Brad Pitt and Edward Norton portray Tyler Durden, who is suffering from a dissociative identity disorder. If you are unfamiliar with the film or the disorder, our two main characters are actually one person.
In the daytime, the Narrator appears to be an average middle-class man, but at night he transforms into the chaotic and charismatic Tyler Durden.
Woody & Buzz – Toy Story
They first appeared on the big screen in Pixar's first feature film, the buddy-comedy Toy Story, released in 1995. The film is set in a fictional world where anthropomorphic toys are lifeless when humans are present and come to life once they leave the room. Tim Allen voices an advanced spaceman action figure (voiced by Tom Hanks), while Tim Hanks voices an old-fashioned pull-string cowboy doll.
Peter Klaven & Sydney Fife – I Love You Man
A hilarious comedy from 2009 starring Paul Rudd and Jason Segel, I Love You, Man stars Peter Klaven, aka "Pistol Pete", and Sydney Fife, aka "Jobin", played by Jason Segel. After Peter proposes to fiance Zoey (Rashida Jones), when she accepts, he realizes that he has no close friends who can step in as best men.
Peter was set up with several potential best friends, but after a chance meeting at an open house, Sydney Fife blows him away with her cool, carefree personality. The two hit it off instantly and a bromance blossom because of their shared love of the classic Canadian rock band Rush. While Rudd and Segal are undeniably a match made in heaven in I Love You, Man, its success in theaters is modest.
Bonnie & Clyde
Warren Beatty and Faye Dunaway's pioneering 1967 film Bonnie and Clyde paved the way for many other duos listed here. This film, based on the real-life story of legendary bank robbers Clyde Barrow (Beatty) and Bonnie Parker (Dunaway), broke many taboos in cinema including extreme violence and sex and was very popular among younger audiences.
Clyde and Bonnie meet during the Great Depression when Bonnie's mother's car is being stolen by Clyde. A bored Bonnie joins Clyde's gang to become his partner-in-crime when she becomes intrigued by him. They start off small with some quick holdups, but the excitement and payout aren't enough to satisfy their lust for adventure and wealth. The film was considered unique for its mix of comedic, romantic, and violent tones, making it one of AFI's Top 100 films of all time and establishing Warren Beatty and Faye Dunaway as household names for decades to come.