Internet
Microsoft Exchange Server Requirements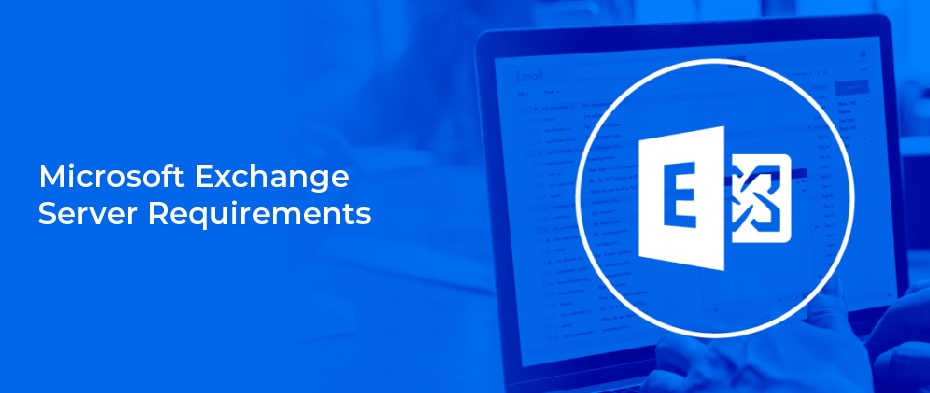 Microsoft Exchange Server is an email and calendaring server. It is based on the Windows Server operating system. In this article, we'll look at the different features of Exchange Server and the requirements needed to install it. We'll also discuss its life cycle and hardware requirements. And we'll look at the differences between Exchange Server 2007 and Microsoft Exchange Server 2010.
Features of Microsoft Exchange Server
Microsoft Exchange Server offers a number of features that help administrators secure their network and protect data. The server has a built-in security system that provides mutual authentication, encryption, and security for sensitive information. In addition, administrators can block connections based on an IP address or user properties, and enable or disable specific features on their client computers. The server also offers features to protect against spam, such as real-time Safe and Block lists and server-side message filtering for Outlook.
In Exchange Server 2010, the server introduces the concept of Shadow Redundancy, which protects e-mail messages while they are in transit. If an Edge Transport server fails, the sending server can detect this failure and redeliver the message to another Edge Transport server or Hub Transport server. In this way, data integrity is preserved and e-mail messages are delivered to their intended recipients.
Unlike some other e-mail servers, Exchange allows users to share calendars and contacts with others. This allows users to share calendars with each other and keep track of appointments. Users can also share contacts and create notes. Users can also give each other permission to edit notes.
Requirements for an Exchange Server installation
The requirements for an Exchange Server installation vary depending on the version and configuration. For example, Exchange Server 2010 requires a Global Catalog server. The Global Catalog server maintains an index of Active Directory data and stores partial copies of data from other domains. Exchange Server relies on the Global Catalog server to resolve email addresses. When it can't contact this server, emails will bounce.
If the installation of Exchange is intended to use IPv6, it is important to enable IPv6. If it isn't, the Active Directory Setup Wizard will not start the Exchange Hub Transport Service. Also, the IPv4 address must be set as static. Lastly, the server should have enough physical memory for the mailboxes.
If the server is new, you can install it using the recommended settings. If this is the case, you must install the Windows Power Shell. After that, you must enable Malware Protection. Once you've done this, you can start installing Exchange. The installation process will then check that all required server roles are installed and are configured correctly.
For a Windows Server installation, you must have a computer that supports 64-bit architecture. The best processor for this is an Intel processor with an x64 architecture. Your computer should also have the latest.net framework, which is currently 4.5.2. Windows 8.1 or higher is needed to run management tools.
Exchange Server installations require Windows Server. The server must be running Windows Server 2019 or Server Core. Server Core is more secure than Windows Server but requires expert technical skills. You must also have a Web browser to be able to perform the installation.
Product life cycle
A product's lifecycle can be broken down into several stages. One stage is known as mainstream support, which includes security updates, regular bug fixes, and new features. It also includes support for contacting support and reporting bugs. Mainstream support is provided for up to five years from the date of release of the latest version of Exchange Server. The next phase is called extended support, which does not include Cumulative Updates, but does include security updates.
In order to avoid confusion, it is important to understand how Microsoft supports its products. It offers a Lifecycle export that provides consistent guidelines for support throughout the lifecycle. This helps customers plan for future upgrades and manage their IT investments. This export contains support timelines, required updates, migration information, and system requirements, which can help you make informed decisions.
Exchange Server 2019 comes with substantial performance improvements and increased storage capacity. It requires Windows Server 2019. To install the next Exchange Server, you should make sure your computer is running Windows Server 2019. Check the Exchange Supportability Matrix to determine the minimum operating system and forest functional level. If your computer runs an outdated version of Exchange Server, the upgrade will fail and you will no longer receive security patches.
Hardware requirements for an Exchange Server installation
When you're planning to install Exchange Server, you'll want to make sure you've got the right hardware. Microsoft recommends the following minimum hardware requirements, but these may vary depending on your specific company's requirements. For example, your company might need more memory if you plan on running Unified Messaging voice mail services or clustering your Exchange Server 2010 servers. You'll also want to make sure you have sufficient storage space. For more tips, see Optimizing an Exchange Server environment.
In order to install Exchange Server on your server, you must have at least 2GB of system RAM, a minimum of 30 GB of free disk space, and about 500MB of disk space for the message queue database. In addition, you should have enough space for the system and transport database files. Additionally, you'll need to install a version of Exchange 2013 Cumulumum for Edge Transport servers.
Exchange Server can be installed on either a physical server or virtual machine. For the former, Microsoft recommends using a 64-bit Windows Server. On the latter, it recommends running the system on a Windows Server Core platform. Exchange Server supports both AMD and Intel processors. It is not supported on Intel Itanium IA64 processors, however. If you're installing Exchange Server on a physical server, you can install the server on up to two processor sockets.