Apps
Snapchat Keeps Crashing – How to Fix This Issue in Your Smartphone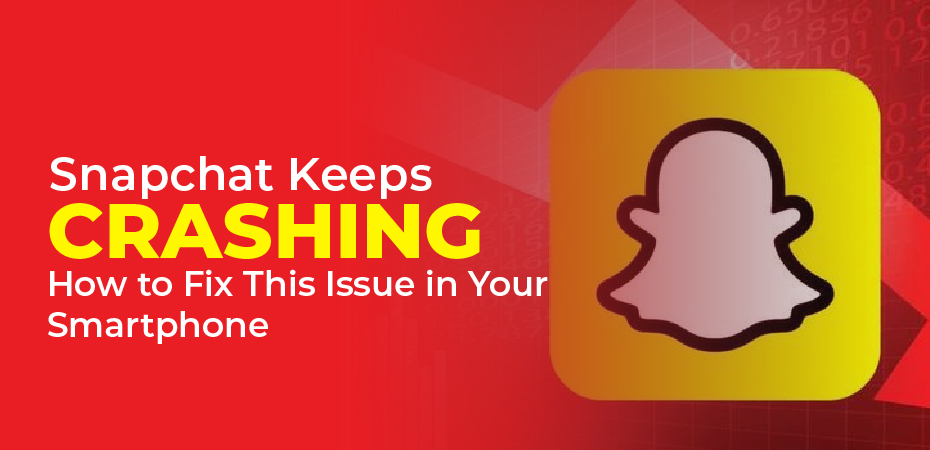 I had a terrible experience the first time I encountered "Unfortunately, Snapchat has stopped working" and "Snapchat keeps stopping", to be honest. This morning I was trying to share my latest Snap with my friends, but each time I open my Snapchat application it crashes, leaving me with a frustrated look on my face.
We have just landed on the right page if you are also facing a similar problem on your device. Hopefully, the information mentioned in the next few lines of this article will help you overcome the frustrating Snapchat issue and help you continue to enjoy its exciting features once more. Let's get started!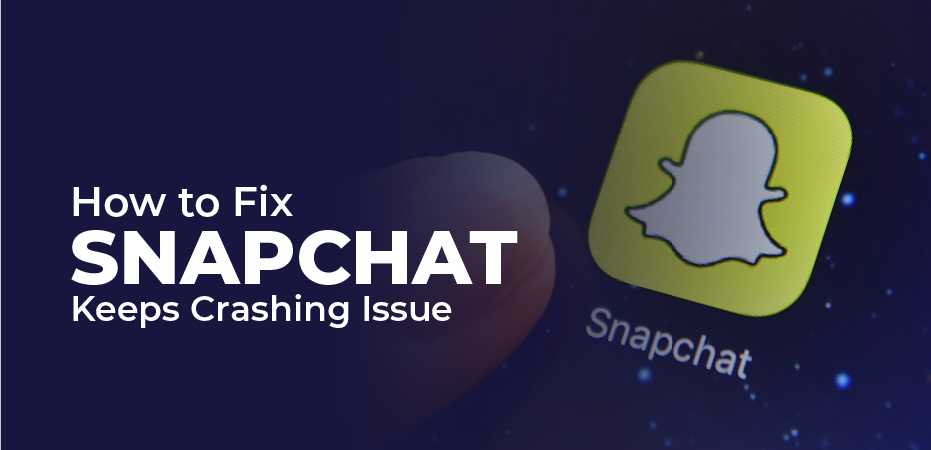 How to Fix Snapchat Keeps Crashing Issue
Here are the fixes of crashing snapchat that is not good for snap chat's camera because it stops the camera and other things.
Close Snapchat from The Recent Apps
It is as easy as closing Snapchat from the Recent Apps menu to get rid of "Snapchat keeps stopping". If Snapchat has been running in the background for too long, your phone may force it into idle mode. When you try to open it, it crashes.
In that case, we recommend you close Snapchat from the recent apps list first, then relaunch it.
Force close Snapchat on Android
Open the recent apps panel by tapping the overview button or swiping and holding the bottom of the screen (on Android 10 or later).
Look for Snapchat in the recent apps list, then swipe it up to close it. If you want to clear all the recent apps, tap the Clear button.
Force close Snapchat on an iPhone
Open the recent apps panel by double-tapping the home button (on iPhone X and later) or by swiping up from the bottom of the screen.
Scroll down to Snapchat and swipe it up to close it.
You can then rerun Snapchat to see if it has fixed the issue. If not, keep trying the solutions below until you find a solution that works.
Update Your Snapchat Account
Secondly, you must make sure Snapchat is up-to-date on your iPhone or Android device in order to avoid unwanted troubles. Mobile apps seem to undergo a lot of changes every day, and when those changes are unfavorable, developers send an update to fix the problem.
If you just updated your phone to the latest software, the Snapchat app might not be able to keep up with it until it is updated too. If your Snapchat keeps crashing, you need to update your app from the App Store or Play Store.
Open the App Store on your iPhone or the Play Store on your Android device.
Look for Snapchat and select the official app.
The latest version can be downloaded by tapping the Update button. Open Snapchat now to see if the problem has been fixed.
Remove Forbidden Apps
Have you installed any apps outside of the Play Store recently? If you have, it may be the reason behind your Snapchat app crashing. In addition, malicious apps can cause your phone to go into a state of instability, so if you have one – make sure you remove it immediately!
Update your software to the latest version
Snapchat might not be running on the best software after you update your iPhone 7 or iPhone 11, or any Android device. They fixed the frequent app crashes after releasing a new software update after many users reported frequent crashes after upgrading to the latest software. Even if you haven't upgraded your phone's software in a while, you can still benefit from updating its version.
Go to Settings > System > System Updates to install updates on Android.
Select System Update from Settings > General on iPhone to install updates.
Make sure you're connected to a Wi-Fi network and plugged in before you update.