Gadgets
Xbox One Stuck on Green Screen (How to Fix It)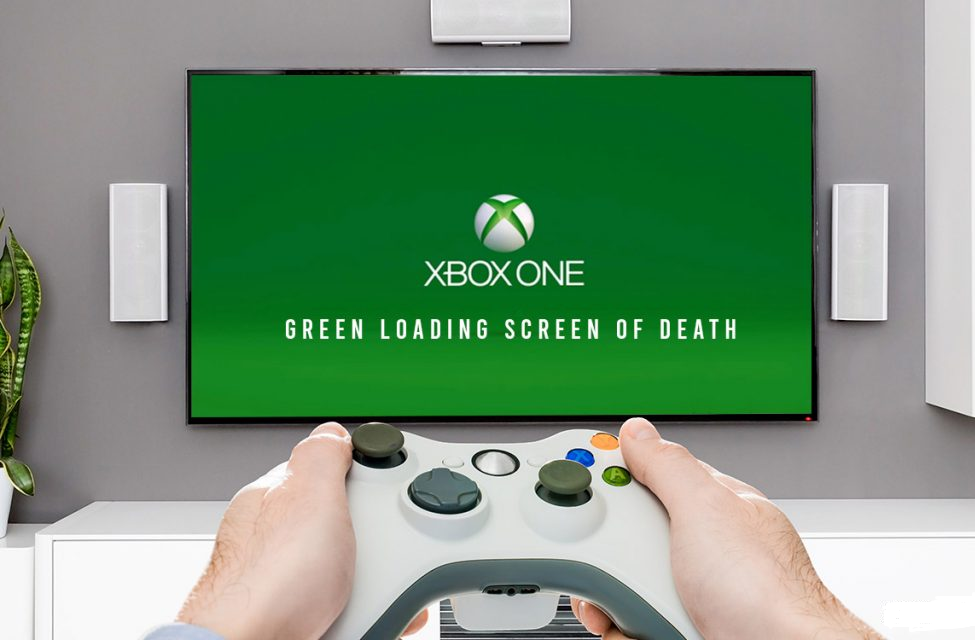 Getting back from work or school, you turn on your Xbox, look forward to a night with the squad, and then boom! It gets stuck on the green screen and goes black! While it can be frustrating to be interrupted by a technical issue in the middle of your gaming session, don't panic. You will learn what causes this error and how to fix Xbox One stuck on the green screen quickly in this post.
Xbox One Is Stuck on Green Loading Screen
Do you know what the Xbox One Green Screen of Death is? How come it opens at the home screen but then does nothing? If your Xbox one X is stuck on the green screen, or the green screen of death, as gamers call it, it means there is a problem booting the console.
Playing games is not possible when the Xbox logo appears on a green screen, followed by a long period of no change. Known as the Green Screen of Death, this error indicates a booting failure while operating Xbox and Xbox Live. Sometimes, you have no choice but to close your Xbox and give up gaming for the day.
Various Solutions to Fix Xbox One Stuck on Green Loading Screen
You have performed the basic check and have confirmed that the above-listed issues may be causing your Xbox one to freeze. In some cases, it may lead to data loss or in cases of damage done incorrectly if you follow the below-listed steps to try the fixes:
Hard Reset Your Xbox One If It's Stuck on The Green Screen
A hard reset is an old trick of switching it off again. The only difference is you'll have to restart your Xbox completely. The hard reset is done manually through buttons, but by pressing and holding down the power button of your Xbox console for a couple of seconds.
When the hard reset is done, the Xbox console is completely booted, and the integrity check is performed automatically. Sometimes, a minute glitch or a file loading problem results in a stuck green screen. Performing a hard reset will resolve these issues, and the Xbox screen will no longer be stuck on green.
Integrity Check Bypassed on Xbox One
While Xbox One is very useful in detecting and recovering missing, corrupt files, it can also cause Xbox one to get stuck on a green screen. As absurd as it may sound, the security check is intended to ensure that all system files are present and in perfect condition. It may get stuck on a green screen during the check if it cannot find some files or take longer than expected.
The Xbox one may be stuck on the green screen after an update if the integrity check is bypassed in the example above. Many players have praised this method.
You may not be able to bypass the Xbox integrity check in one attempt, and you'll need to try more than once before moving on to any other fix. Here are the steps to bypass the Xbox one security check:
Press the guide button that appears on your controller after you turn your controller on.
Take out your controller's battery and press the start button for about 2 seconds.
Watch if the green screen problem has been resolved and the Xbox has successfully booted.
Taking Care of Your Xbox One
After you have explored all the software options and solutions, nothing seems to work. If you do a factory reset or do a minor software change, you can typically fix the green screen of death error. The last option is to take the Xbox one to hardware or the official Xbox store.
The read-write error or integrity check failure is rarely the result of an internal hardware issue. It is best to leave such cases to the experts and have them checked at a trusted repair shop.