How to
How Much Does it Cost to Charge a Tesla?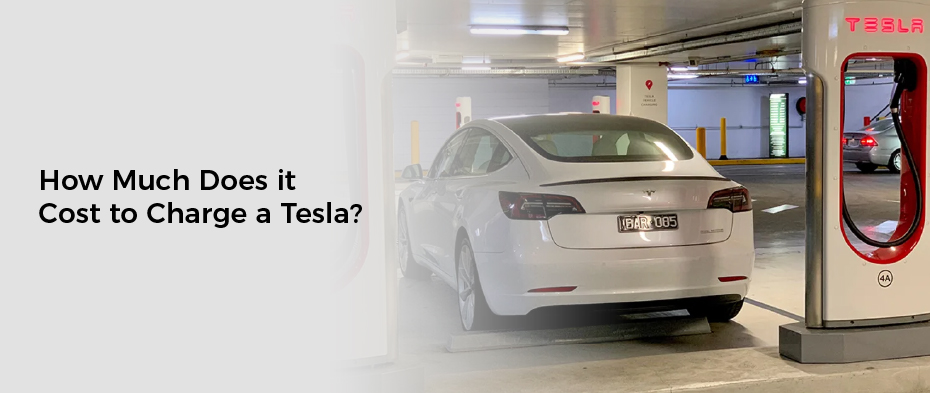 You may be wondering how much it will cost you to charge your Tesla. You can do this by looking at a few different factors. For example, you can look at how much the Superchargers in your area are charging per hour and how long it will take to charge your Tesla at that rate.
Calculate charging cost for a trip
If you're planning a road trip in a Tesla, you might be wondering how much it will cost to charge your car along the way. While it's true that charging your electric vehicle on the road can be expensive, there are a few ways you can minimize the expense.
First, you need to plan ahead. Planning the route you will take will help reduce the cost of the trip. You'll also want to consider the type of roads you'll be driving on and the types of chargers you'll use. There are apps and websites that can help you determine the most efficient route for your travels.
Secondly, you'll need to know how to calculate the proper charging cost for your particular Tesla. Depending on where you are going and how long you plan to stay there, the cost of the trip could range from less than $10 to more than $30.
Using a calculator is a good place to start. You can get an idea of the charging cost for your particular trip by using the calculator on this page. Once you've plugged in your desired charges, you'll be presented with a detailed chart showing what your charging options are in your destination area.
The best option is probably to charge your car at home. You'll be able to save money by charging your car at home instead of paying for the privilege of parking your car at a public charging station. Nevertheless, you should be aware that charging at your own home is not always convenient.
Another option is to use a third-party charging app. Apps such as PlugShare will show you where the nearest charging stations are and how much they'll cost you.
Lastly, you can calculate the charging cost for your Tesla by using a tool such as A Better Route Planner. This tool will provide you with a route map highlighting the most effective charging stations along the way. Having a route plan will reduce the time you spend figuring out where to park your Tesla and will make sure you get the most out of your trip.
Superchargers are the fastest way to charge a tesla
The fastest way to charge a Tesla is by using Superchargers. There are over 35,000 Superchargers in the United States and around the world, making it easy to find one near you.
These charging stations are equipped with a unique plug that can be used to connect your car to the wall socket. In addition, you can charge your car from home by plugging it into a household outlet. Having a Supercharger in your neighborhood is a great convenience, especially if you live near an airport or a city with lots of hotels and restaurants.
Charging rates vary from region to region. If you use the Tesla app, you can see the current output of your vehicle and the rate at which you can charge it. This is useful for pre-conditioning your battery before you leave on a long trip.
You can also use the in-car Trip Planner to find the best superchargers to use along your route. This is helpful because it will help you avoid lengthy stops and ensure that you maximize fast charging. It will even allow you to set the next supercharger as your final destination.
Most superchargers will give you an 80% or more recharge in 15 minutes. However, you should avoid using superchargers that are full. Using superchargers that are full can be expensive, since you will be paying per minute. Also, be careful when driving in cold weather, since your battery needs more energy to charge.
To use the Superchargers, you need to have a credit card. Once you have plugged your car into the charger, the app will tell you when you are at 100%. At that point, you will be able to increase the amount of charge you are allowed to receive.
While Superchargers are convenient and efficient, they do put a strain on your battery. Therefore, it is recommended that you not only use a Supercharger, but that you also charge at home.
If you are a frequent traveler, you may want to consider purchasing a charging plan. Some networks will send you a membership card with the stalls you can use for the month.
Scheduled charging feature
The Scheduled charging feature on Tesla cars is a great way to keep your vehicle charged. You can schedule the charging start time and end time, as well as select a preconditioning time.
Using the app on your phone, you can also set the temperature inside your car. This is important since colder weather can decrease EV range.
Choosing a good battery preconditioning time can help make the charge go faster. You can also schedule the preconditioning to occur before leaving.
Another new feature on the upcoming Tesla Model S is the Drive Door Unlock Mode. The new mode allows you to unlock all the doors simultaneously.
Tesla is constantly updating its vehicles. One of the updates will include a major power upgrade, along with scheduled charging and a few other convenience features. It should take a couple of weeks for everyone to get the update. Hopefully, the new capabilities will help to boost the performance of your vehicle.
Depending on your model, you can set the battery's maximum charge limit. This is useful if you want to make sure your vehicle is using the same amount of current as it was when you arrived at the charger.
While it's not exactly the Tesla equivalent of the iPhone X, the new app will help you to control your cabin's temperature better than ever. When it's cold outside, the app will heat the battery up to a specified temperature.
In addition to being a cool way to charge your vehicle, the new feature will also improve your gas savings. However, the actual savings will vary depending on a number of factors.
Using the updated app, you can control the start and end times of your charging. You can choose to only charge during off-peak electrical hours or you can customize the rates you pay for electricity.
There's also a clever new feature that will let you see how much you're saving on gas by setting a preconditioning time for your car. By doing this, you can also determine how long your vehicle can be safely driven before it needs a recharge.
EV incentives in each state
Electric vehicle (EV) incentives are a great way to lower the initial cost of buying an EV. Incentives can come in the form of rebates, tax credits, loans, and exemptions from emissions testing. Some of these incentives can be found at the federal level, while others are available only in specific states.
The Department of Energy (DOE) offers a list of eligible EV models, as well as the incentives that can be found in each state. These incentives vary by jurisdiction, but many states have adopted comprehensive regulatory policies to promote clean car use, including California's Advanced Clean Car Program.
A variety of tax incentives exist for EVs, including rebates and a federal tax credit. Many states have additional tax breaks for plug-in hybrids and hydrogen fuel cell electric vehicles.
Some states also have incentives to install charging stations, which are often free of charge. In addition, some states offer a reduced registration fee for EVs. There are other incentives that can help lower the cost of owning an EV, such as time of use rate reductions.
For example, California has a program that replaces diesel school buses with alternative fuel vehicles. This helps to diversify the transportation fuel mix, which in turn helps to reduce greenhouse gas emissions.
Massachusetts has an Offers Rebates for Electric Vehicles (OREV) program. According to this program, a person can receive up to $700 in rebates for the purchase of an electric or plug-in hybrid vehicle. Additionally, there are exemptions from emissions testing and a parking pass for EVs in downtown surface lots.
Vermont has a zero emission vehicle (ZEV) tax credit that provides rebates to a person for the purchase or lease of a ZEV. To qualify, the vehicle must be purchased or leased after March 1, 2020, and be a fully electric or plug-in hybrid. If the owner chooses to lease, the lease must be at least 36 months.
Nebraska Public Power District offers a $500 rebate for the installation of an eligible Level 2 EV charging station. Customers can also receive a rebate of up to $9,500 on the purchase of a hydrogen fuel cell electric vehicle.