Business
How to Get Live Stream Viewers on YouTube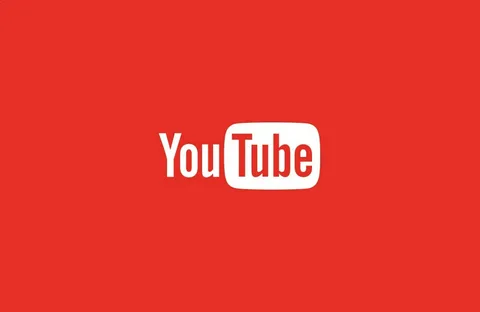 The goal is to get people to watch and engage with your YouTube live stream. However, having thousands of viewers isn't always important depending on what you're trying to accomplish.
Adding a video premiere to your channel gives you the opportunity to use features like live chat, location tags and Super Chat (if enabled). These can increase engagement and help you reach your goals.
Make a good first impression.
When it comes to video marketing, YouTube live offers a number of advantages over other formats. It's a cost-effective solution, requires no pre-production or post-production work and is easy to share on your other channels.
It also gives you the opportunity to connect with your audience in real-time, establishing your brand as an accessible entity and building trust with viewers. And, with the chat function, you can address questions and concerns that arise during the stream, further fostering this connection.
During your stream, reintroduce yourself and the topic of discussion frequently to draw in new viewers. Also, use branded elements such as banners and lower-thirds to offer context and keep the stream engaging for existing followers. Promote your broadcast using social media and paid advertising. This can boost your reach and encourage more viewers to join your next live stream. And, when your stream ends, use retargeting ads to drive engagement and awareness across your channel.
Make it easy for people to find you.
It's important to keep in mind that YouTube is not just a video search engine but also a social media platform. It's not enough to promote your videos ahead of time, optimize their descriptions and use SEO – you have to engage with viewers on the platform.
This can be done by responding to comments or questions and by hosting Q&A sessions, for example. It will help you build a sustainable audience and increase your YouTube watch hours over time.
To involve your viewers even more, design attractive banners and post them on your channels, homepage or other social media platforms. Ensure that these banners provide all the crucial information without looking overly busy. You can also run a countdown or put up a simple banner listing your live video schedule. Put your email list to good use by letting them know about your upcoming streams in advance. Include engaging video thumbnails and tidbit trailers in your announcement emails.
Don't be afraid to ask for help.
Whether it's your first live stream or you've been doing it for years it takes time to build a following. Don't be afraid to ask for help, and consider working with a social media marketing company such as Songlifty to help you get the views you need.
Livestreaming has become one of the most popular forms of content on YouTube and is also one of the best ways to grow a music business. It allows you to interact with your audience in real-time and can be used for a variety of purposes, including answering questions and presenting branded videos.
To increase live stream viewers you'll need to promote your streams, create quality content, and use video SEO to your advantage. If you do all of these things, you can be sure that your stream will be a success. And, who knows, you might even hit that 10,000 view mark sooner than you think! Good luck!
Don't forget to thank your viewers.
Many of your viewers will watch your videos on a mobile device. They may be commuting to and from work, working out, running errands or performing household chores. It's important that you thank your audience when they view your live stream videos, as this will encourage them to stay tuned in and engage with your brand.
Another way to get more views is to promote your upcoming live video on social media. This will allow you to reach a new audience and encourage them to subscribe to your channel. You should also share the upcoming live video with your email subscribers so that they are aware of it when you go live.
During your live stream video, you can reintroduce yourself to offer context to new viewers who may be joining you mid-stream. You can also use overlays and banners to foster branding and keep your audience engaged. The key is to make the experience feel authentic and not too promotional.how to get live stream viewers on youtube