Business
Tupperware – A Side Hustle For Women Looking For Extra Income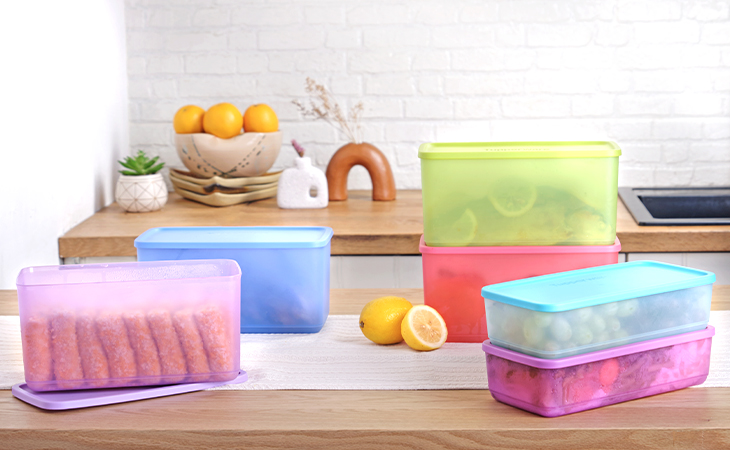 Tupperware is a well-known brand in the world of containers. It started as a small business in the 1930s, but has become a very successful company. The brand is known for its unique designs and packaging, which is why it has been a popular choice with consumers.
Earl Tupper
Tupperware is a world renowned plastic utensil manufacturer. In addition to offering a variety of tupperware containers, it also offers other home furnishing products such as steamers, pots and pans.
Tupperware was first founded by Earl Silas Tupper. Born in Berlin, New Hampshire, he graduated from Bryant College before moving to Providence, Rhode Island, where he worked for DuPont. Eventually, he started his own company, the Tupper Tree Doctors, which was forced to close in 1936 because of the Great Depression.
Earl was an inventor who was always looking for a better way. His inventions included the first airtight, hermetically sealed food container and the first hermetically sealed, liquid proof lid.
He was an eccentric businessman who ran a tight ship and demanded a high level of quality control. Earl was also known for his scientific research and writing.
Brownie Wise
One of the most important figures in Tupperware's history was Brownie Wise. She was instrumental in creating the home party sales system. This method of selling has been replicated by companies such as Mary Kay and has become a popular side hustle for women looking for extra income.
Brownie Wise was a successful saleswoman. She was a great communicator and had an eye for motivating others. Her enthusiasm for Tupperware helped her succeed. In addition to being an excellent salesperson, she pushed the company to expand their products.
By the early 1950s, Tupperware was selling their containers at department stores. However, they did not sell in all parts of the country. Earl Tupper realized that they needed a more personal touch to help sell their product.
Product as social relationship
Tupperware has a long history as a brand. Its products range from preparation and storage items to serving utensils. The company also donates its products to hospitals and first responders.
As the economy was recovering from the Great Depression, Tupperware became a successful direct sales model for women. Women from disadvantaged backgrounds and single mothers were the main drivers of the Tupperware phenomenon.
The success of Tupperware is attributed to its ability to use social networks and relationship selling to promote its products. The company encouraged its dealers to hold parties, which aimed to entice customers with colourful gadgets and decorative schemes.
These parties were considered a precursor to the modern day networking. People would gather in a friend's home to sell a product. Often, testimonials would be cited as a means of convincing people to buy.
Business model
The business model of Tupperware is based on the recruitment of members who then promote the company's products through parties. Sales are driven through the points system. This rewards distributors for their efforts in procuring business.
While there is plenty of room for growth and innovation within the Tupperware business model, there are also some important things to consider. In order to be successful, Tupperware must be willing to navigate the complex environment in which it operates. It should focus on opportunities and threats, and make use of its strengths and weaknesses to strengthen its competitive edge.
In order to succeed, Tupperware must develop and deliver superior products. This will help the company boost its market share. Aside from this, Tupperware can also leverage its social media presence to expand its reach.
Glass containers are better than plastic
When it comes to food storage, glass containers are better than plastic. Plastic can discolor, warp, and absorb harmful microbes. But, a properly-constructed glass container can last for years.
If you are storing foods that are high risk for contamination (such as meats, dairy substitutes, and eggs), it's important to store them in an environment that is free of odors and bacteria. Glass is a better option, since it doesn't absorb smells.
One of the biggest advantages of glass containers over plastic is its longevity. Plastic can be thrown away in a landfill, while glass can be recycled and reused for new glass products.
Glass is also easier to clean. A dishwasher-safe glass dish can be wiped down and rewashed to keep it looking shiny.